Empowerment
---
Definition of 'Empowerment' as per Oxford dictionary is to 'Make someone stronger and confident in controlling their life'. And this is exactly what we aim to achieve.
Educate Pakistan - Classroom Method:
This project is targeted towards children who are unable to get any education and skills due to financial constraints. It will help and prepare those kids to look differently at their current state of life and provide them basic education and skills so they can better their future.
We plan to use classrooms, equipped with wide screen TVs connected to the internet. Using that, the courses will be remotely delivered by Overseas Pakistanis. These classes will be maintained by Admin staffs and local volunteers.
For further details, please contact us at info@letsawake.org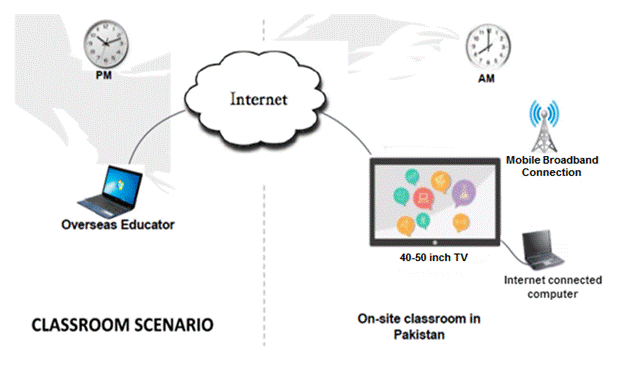 Educate Pakistan - Mobile Unit:
This is our next project that we plan to start in near future. We have already been looking into it. It is quite similar to "Educate Pakistan - Classroom Method" in terms or course structure. However here we plan to deploy an out-of-the-box idea of using vehicle (customized Vans) equipped with wide screen TV which will be connected to high speed wireless internet.
This vehicle will go to various slums in the city at different time slots. Courses will be delivered to the underprivileged kids of those slums via the TV screen by Overseas Pakistanis. This we believe is very scalable idea which can cover extensive areas/population.
For further details, please contact us at info@letsawake.org